Posted: October 04, 2023
Kent, Ohio – The Davey Tree Expert Company is proud to announce the promotion of Jeff McCormick to regional vice president, northern operations, of the Davey Tree Surgery Company, a subsidiary of Davey Tree.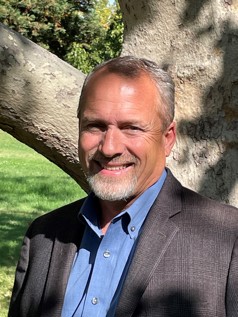 "Jeff is a valuable asset to the team thanks to his dedication, knowledge and years of experience," said Kevin Peters, vice president of operations, Davey Tree Surgery Company. "We're certain he'll continue to deliver exceptional service in his new role."
McCormick has over 28 years of experience with Davey. He started with Davey in 1995 as a climber with California operations and was promoted to general foreman in 2003. In 2005, McCormick was promoted to supervisor and then account manager in 2007 for Oklahoma operations. He was promoted to an operations manager at Davey's Livermore corporate office in 2022.
During his time at Davey, he has served as a member of the Davey President's Council, a rotating team of managers who meet semiannually for management development and to share ideas to improve the company. He is also a 2007 graduate of the Davey Institute of Tree Sciences (D.I.T.S), which is Davey's flagship training program in biological sciences, safety, tree and plant care and management techniques. McCormick is an International Society of Arboriculture (ISA) Certified Arborist Utility Specialist and a Certified Treecare Safety Professional (CTSP) through the Tree Care Industry Association (TCIA).