Posted: February 10, 2020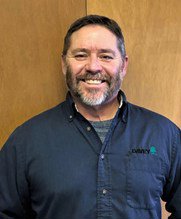 Kent, Ohio - The Davey Tree Expert Company is proud to announce the promotion of Jay Maize to district manager of the Northwest Seattle Residential/Commercial (R/C) office.
Maize joined Davey in 1996 as a plant health care technician at the Southeast Seattle R/C office. In 1997 he was promoted to trimmer and a year later was promoted to foreman. In 2006 he was promoted to sales arborist at the Southeast Seattle R/C office. In 2013, Maize was promoted to assistant district manager of the Northwest Seattle R/C office.
"With more than 20 years of experience under his belt, Jay brings a deep and extensive knowledge of tree care to his leadership style," said Jason Evans, operations manager, Western operating group. "His pursuit of excellence and attention to meeting the needs of Davey's clients will continue to drive success for Davey in the Seattle area."
Maize is a 1999 graduate of the Davey Institute of Tree Sciences, Davey's flagship training program in biological sciences, safety, tree and plant care and management techniques. He earned a bachelor's degree in forestry from Humboldt State University and he is an International Society of Arboriculture Certified Arborist®.
The Davey Tree Expert Company provides research-driven tree services, grounds maintenance and environmental solutions for residential, utility, commercial and environmental partners across North America. As one of the largest employee-owned companies in the U.S., and headquartered in Kent, Ohio, since 1880, Davey is dedicated to creating and delivering sustainable solutions. Become part of the Davey legacy and apply today.