Posted: January 25, 2022
Kent, Ohio – The Davey Tree Expert Company is proud to announce the promotion of Scott Hyland to vice president of marketing.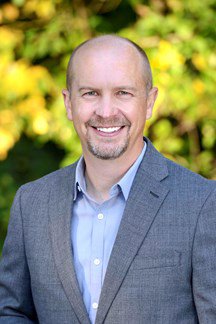 "During his tenure as director of marketing, Scott has excelled at building a cohesive team committed to marketing analysis, strategy development and the implementation of programs to increase and promote the Davey brand and our array of services," said Pat Covey, chairman, president and chief executive officer of Davey Tree. "The Company has benefited immensely from Scott's analytical and team-first approach over the years, and we will continue to find leadership opportunities for him as he assumes his new role as vice president of marketing."
Hyland joined Davey in 2003 on the corporate communications team and in 2008 was promoted to manager of sales development. In 2014, he was promoted to the newly created position of director of marketing. Prior to joining Davey, Hyland worked in sports marketing and professional athlete representation for multiple firms.
Hyland holds a Juris Doctor degree from the Wake Forest University School of Law. He is a member of the American Marketing Association and Ohio State Bar Association and is a past member of the Davey President's Council, a rotating team of managers that meet semiannually for management development and to share ideas to improve the company.
The Davey Tree Expert Company, established in 1880 and headquartered in Kent, Ohio, provides research-driven tree services, grounds maintenance and environmental consulting for residential, utility, commercial and environmental partners in the U.S. and Canada. With 11,000 employees, Davey Tree is the eighth largest employee-owned company in the U.S. Visit www.davey.com to learn more about Davey Tree and discover your next career opportunity.