Posted: December 18, 2020
Kent, Ohio – The Davey Tree Expert Company is proud to announce the promotion of Geoff Cowan to vice president, North Central operations, Residential/Commercial (R/C) services.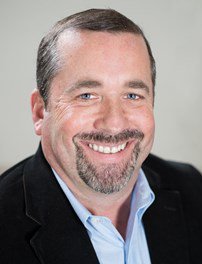 In his new role, Cowan will assume increased responsibility for the implementation of North Central R/C Operating Group's safety, sales, marketing and client experience objectives.
"Geoff has an unmatched track record of success and has earned unprecedented respect from his peers and those on his team," said Jim Stief, executive vice president, U.S. Residential Operations. "I look forward to documenting Geoff's positive impacts that will continue to benefit Davey's clients."
Cowan started with Davey in 1983 as a tree care trainee in the West Cleveland R/C office. In 1988, he was promoted to district manager for the new Kansas City R/C service line. In 1996, he was transferred to the South Chicago office as district manager. In 2014, he was promoted to market manager, North Central Chicago-based R/C operations and then in 2017 was promoted to operations manager of the same operating group.
Cowan is a former member of the Davey President's Council, which brainstorms and researches new ideas related to the company's operations and presents them to management for review and consideration for implementation.
Cowan graduated in ­­­­­­­1987 from the Davey Institute of Tree Sciences (D.I.T.S.), which is Davey's flagship training program in biological sciences, safety, tree and plant care and management techniques. He is an International Society of Arboriculture Certified Arborist®. He is also a multi-year recipient of Davey's Outstanding Manager award.
The Davey Tree Expert Company provides research-driven tree services, grounds maintenance and environmental solutions for residential, utility, commercial and environmental partners across North America. As one of the largest employee-owned companies in the U.S., Davey has been dedicated to creating and delivering sustainable solutions for 140 years. Become part of the Davey legacy and apply today.