Posted: January 13, 2021
Kent, Ohio – The Davey Tree Expert Company is proud to announce the promotion of Kyle Celmer to operations manager, Commercial Tree Care, Residential/Commercial (R/C) services.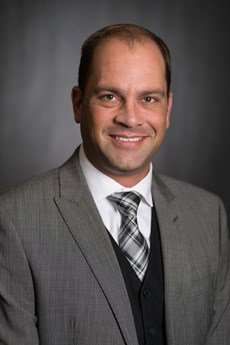 In his new role, Celmer will be responsible for the sales and safe production efforts as they relate to the expansion of the Commercial Tree Care division.
"Kyle has been instrumental in the efforts for developing a dedicated commercial tree care division," said Jim Stief, executive vice president, U.S. Residential Operations. "His tireless work ethic and driven attitude have been an important part of the division's continued success, and I am excited to see Kyle's positive impacts continue."
Celmer joined Davey in 2003 as a golf course superintendent for Davey's Commercial Landscape Services. In 2011, he transitioned to R/C services as a plant health care technician in the North Detroit office. In 2012, he was promoted to district manager, West Cleveland R/C office. In 2017, he transitioned to the Commercial Tree Care group as a project manager. In 2018, he was promoted to regional sales developer, R/C services.
In 2003, Celmer attended the Davey Institute of Grounds Management (D.I.G.M.), which is Davey's annual training program designed to ensure Davey field personnel are armed with the latest information about landscape and grounds management.
Celmer holds an associate degree in applied science and turfgrass management from The Ohio State University.
The Davey Tree Expert Company provides research-driven tree services, ground maintenance and environmental consulting for residential, utility, commercial and environmental partners in the U.S. and Canada. Established in 1880 and headquartered in Kent, Ohio, Davey Tree is in the top 10 largest employee-owned companies in the U.S. and has more than 10,000 employees who are driven to create and deliver sustainable solutions. Discover your Davey career and apply today.