Posted: June 01, 2022
Kent, Ohio – The Davey Tree Expert Company is proud to announce the promotion of Jennifer Behrend to director of human resources administration.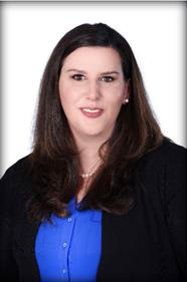 "Jennifer has played a key role in numerous company initiatives, most recently including the addition of our Paid Parental Leave Policy and our multi-year SuccessFactors implementation," said Anna Davis, vice president of human resources. "She has proven to be an indispensable asset to Davey, consistently demonstrating exceptional work ethic and leadership and continuing to go above and beyond expectations, all while supporting her team and our employees with empathy, selflessness and positivity."
Behrend joined Davey in 2014 as an employee records specialist. She later held the roles of compliance specialist, benefit specialist, benefits team lead, supervisor of HR compliance, senior supervisor employee records & HR compliance, and manager of human resources administration. She graduated from Kent State University with a bachelor's degree in biology.
The Davey Tree Expert Company, established in 1880 and headquartered in Kent, Ohio, provides research-driven tree services, grounds maintenance and environmental consulting for residential, utility, commercial and environmental partners in the U.S. and Canada. With 11,000 employees, Davey Tree is the eighth largest employee-owned company in the U.S. Visit www.davey.com to learn more about Davey Tree and discover your next career opportunity.