Posted: February 11, 2019
Kent, Ohio – The Davey Tree Expert Company is proud to announce the appointment of Craig Ritter to district manager of the Richmond Residential/Commercial (R/C) office.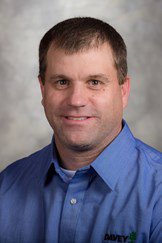 Ritter started with Davey in the West Philadelphia office in 1996. In 2001, he was transferred to the Richmond R/C office and promoted to a landscape maintenance coordinator. In 2002, he was promoted to sales arborist, and in 2004 was promoted to assistant district manager of the Richmond R/C office. He was promoted to district manager of the Chesapeake R/C office in 2008.
"Craig is returning to Richmond with a mission to provide exceptional client experience and to expand the office's Plant Health Care and lawn care services," said Chris Klimas, operations manager, Mid-Atlantic R/C operating group. "His commitment to the clients and the safety of his employees will only continue as he serves the Richmond community."
Ritter graduated in 1999 from the Davey Institute of Tree Science (D.I.T.S.), which is Davey's flagship training program in biological sciences, safety, tree and plant care and management techniques. He's also a graduate of the Davey Institute of Horticultural Science.
Ritter is an International Society of Arboriculture Certified Arborist®, a Maryland Licensed Tree Expert, a Tree Care Industry Association-Certified Treecare Safety Professional and has his credentials as a Maryland Commercial Pesticide and Fertilizer Applicator. 
With nearly 9,500 employees throughout North America, The Davey Tree Expert Company provides solutions for residential, utility, commercial and government clients. Rooted in research, the company's vision is to achieve balance among people, progress and the environment. Tree experts since 1880, Davey provides diversified tree services, grounds maintenance and environmental services. Celebrating 40 years of employee ownership, Davey is one of the largest employee-owned companies in the U.S. and is headquartered in Kent, Ohio. Want to join us? Discover your Davey career, and apply today.