Posted: January 07, 2019
Kent, Ohio – The Davey Tree Expert Company is proud to announce the promotion of Ray Hannebique to vice president of operations, Midwest region, Eastern Utility services.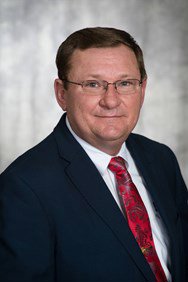 The utility vegetation management market (UVM) is a dynamic, evolving space where client service, continuous improvement and operational excellence will always be critical for success, said Brent Repenning, executive vice president, U.S. Utility and Davey Resource Group (DRG), Inc.
Hannebique joined DRG in 2001 as a project manager with considerable experience in the UVM market. He was promoted to regional operations manager in 2007. In 2015, Hannebique was promoted to regional vice president, contract services, overseeing the eastern half of DRG UVM consulting operations.
"During his tenure with the Davey Resource Group, Ray built teams committed to excellence and our client's needs," Repenning said. "He brings with him a wealth of knowledge of the UVM market that will strengthen Eastern Utility and help us build for the future."
Hannebique has a degree in forestry from Southeastern Illinois College and is a veteran of the U.S. Marine Corps. Ray has served on numerous forestry college curriculum review and development committees. He has helped foster the growth and development of hundreds of utility foresters and vegetation management technicians throughout his career.
Hannebique also served on the Davey President's Council from 2011 to 2014. The council brainstorms and researches new ideas related to the company's operations and presents them to management for review and consideration for implementation. He received the Davey Outstanding Manager Award at the  Davey 2013 National Manager's Meeting.
With nearly 9,500 employees throughout North America, The Davey Tree Expert Company provides solutions for residential, utility, commercial and government clients. Rooted in research, the company's vision is to achieve balance among people, progress and the environment. Tree experts since 1880, Davey provides diversified tree services, grounds maintenance and environmental services. Celebrating 40 years of employee ownership, Davey is one of the largest employee-owned companies in the U.S. and is headquartered in Kent, Ohio. Want to join us? Discover your Davey career, and apply today.