Posted: February 09, 2022
Kent, Ohio – The Davey Tree Expert Company is proud to announce the promotion of Mathew Garey to district manager, Detroit Lawncare.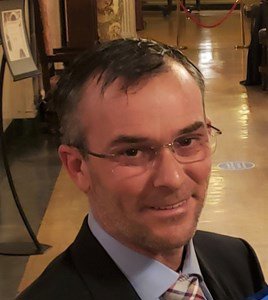 "Mat has always been attentive to his clients' and employees' needs while ensuring the highest level of professionalism and safety," said Dave Bargerstock, operations manager, Great Lakes West operating group. "I'm looking forward to seeing how Mat applies his years of experience and knowledge to the Detroit Lawncare office and clientele."
Garey joined Davey in 2003 as an assistant superintendent in Davey Golf, then in 2005 was promoted to superintendent. After pursuing other opportunities, he rejoined Davey in 2019 as a lawncare technician with Detroit Lawncare, then in 2020 was promoted to sales arborist in the North Detroit office. He holds a degree in turf management from Rutgers University.
The Davey Tree Expert Company, established in 1880 and headquartered in Kent, Ohio, provides research-driven tree services, grounds maintenance and environmental consulting for residential, utility, commercial and environmental partners in the U.S. and Canada. With 11,000 employees, Davey Tree is the eighth largest employee-owned company in the U.S. Visit www.davey.com to learn more about Davey Tree and discover your next career opportunity.