Posted: July 06, 2022
Kent, Ohio – The Davey Tree Expert Company is proud to announce the appointment of David Olson to technical advisor within the Davey Institute.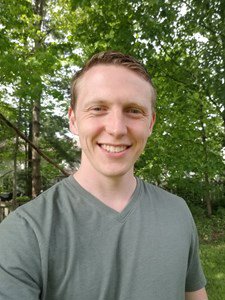 In his new role, Olson will work with Davey's Northeast offices and will assist various Davey service lines in New England, New York and Western Pennsylvania.   
"David has a wealth of green industry knowledge thanks to his diverse experience before Davey," said A.D. Ali, manager of technical services, Davey Institute. "We're excited to expand David's talents so we can continue to deliver exceptional services to our clients and inspire our employees."  
Olson's professional career included working as a forest health specialist with the Nebraska Forest Service and New York State Office of Parks, Recreation and Historic Preservation. He obtained a bachelor's degree in environmental science from Allegheny College and a master's degree in entomology from the University of Kentucky. His graduate research focused on evaluating host finding behavior of bio-control wasps for Emerald Ash Borer (EAB).   
Olson has been published in multiple scientific journals and trade magazines and has given presentations at scientific and trade organization meetings on pests such as EAB.   
The Davey Tree Expert Company, established in 1880 and headquartered in Kent, Ohio, provides research-driven tree services, grounds maintenance and environmental consulting for residential, utility, commercial and environmental partners in the U.S. and Canada. With 11,000 employees, Davey Tree is the eighth largest employee-owned company in the U.S. Visit www.davey.com to learn more about Davey Tree and discover your next career opportunity.