Posted: December 07, 2022
Kent, Ohio – The Davey Tree Expert Company is proud to announce the appointment of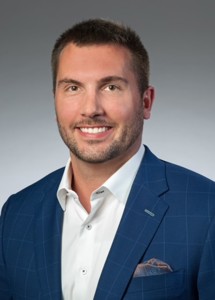 Alex Delisi to assistant treasurer.  
"Alex is very experienced and was focused on key treasury functions in his roles before joining Davey," said Chris Bast, vice president and treasurer. "We're excited to have Alex join our team and bring his knowledge into our department while giving him opportunities to grow."  
Delisi will be responsible for multiple areas of treasury including cash management and forecasting, debt and capital management and stock program assistance for Davey's employee-owners. 
Delisi has over 11 years of treasury experience. Before joining Davey, he was the director of financial planning and corporate treasury for Interlake Maritime Services. Delisi obtained a bachelor's degree in business administration from the University of Cincinnati and a master's degree in business administration from John Carroll University.