Posted: October 26, 2022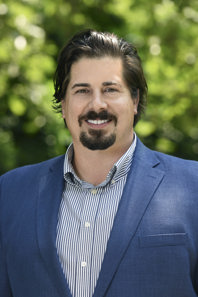 Kent, Ohio – The Davey Tree Expert Company is proud to announce the appointment of Brian Baker to market manager of the South Chicago market, Residential/Commercial (R/C) services.  
"Brian will continue to engage with Davey employees to ensure the highest level of professionalism and safety every day," said Geoff Cowan, vice president of Davey's North Central R/C operations. "His clients will continue to notice his presence through the quality of his services and his attention to detail."  
Baker started his Davey career in 2009 at the Menlo Park R/C office. He moved to Davey's San Franciso office in 2010 and served as a sales arborist, assistant district manager and district manager before being promoted to market manager of the Bay Area in 2019.  
Baker is a graduate of Brigham Young University where he earned a bachelor's degree in landscape management. He is an International Society of Arboriculture (ISA) Certified Arborist®, and in 2010 he graduated from the Davey Institute of Tree Sciences (D.I.T.S.), which is Davey's flagship training program in biological sciences, safety, tree and plant care and management techniques.