Posted: October 30, 2023
Kent, Ohio –The Davey Tree Expert Company has announced a new scholarship to children of Davey employees pursuing an education at an Ohio college of their choice through the M.D. & Elfriede Burt Scholarship Fund.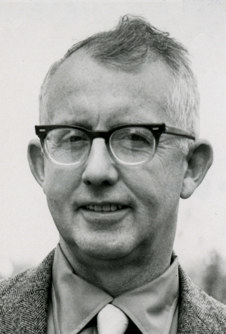 M.D. Burt was one of Davey's longest tenured employees, serving over 47 years, and this scholarship is established in memory and honor of M. D. and his wife Elfriede Burt by their four children. All four of their children were recipients of Davey's Family Scholarship fund.
The M.D. & Elfriede Burt Scholarship Fund will award $2,500 to a deserving student.
"M.D. and Elfriede Burt openly lived out Davey's values both in and out of the workspace. This scholarship honors both their lives and our own commitment to investing in our value-driven employees," said Erika Schoenberger, vice president and general counsel.
Children of Davey employees who will be attending colleges outside Ohio are still eligible for the Davey Tree Family Scholarship. More information on the family scholarship can be found here.