Posted: August 08, 2023
Kent, Ohio – The Davey Tree Expert Company has awarded a total of $154,000 in scholarships this year to support the educational pursuits of employees and their families through The Davey Tree Expert Company Employee Educational Scholarship Fund and the Davey Tree Family Scholarship.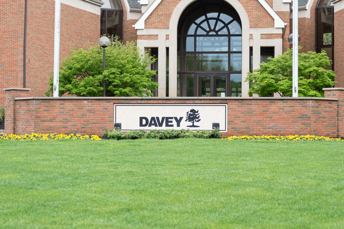 The Employee Educational Scholarship Fund has been empowering employees to receive higher education since its introduction a few years ago. Scholarships range from $1,000 to $5,000 per academic year. In 2023, Davey was pleased to award a total of $42,000 to 10 recipients through the Employee Educational Scholarship Fund.
To receive the Employee Educational Scholarship Fund, candidates must be full-time employees of Davey for one year or part-time employees for two years. Candidates must be pursuing a degree in the green industry, business industry, administration industry or technical work skills related to the position candidates currently hold or intend to hold.
Erika Schoenberger, vice president and general counsel, said, "This program is an example of how we are walking the walk related to our values. We hope that investing in our employees through these scholarships will empower our employees to take charge of their development and make Davey a place they want to stay and build their careers. It's always going to be worth it in the long run to us because our differentiator as company is and always will be our people, and if we invest in our people, we can retain and grow the best and brightest."
The Family Scholarship has been helping families of Davey employees receive higher education for more than 40 years. The Family Scholarship ranges from award amounts of $1,000 to $2,000 and typically are given for three to four years. In 2023, 32 recipients were awarded $112,000 through the Family Scholarship.
To receive the Family Scholarship, recipients must be a child or dependent of an active employee of Davey or one of its subsidiaries and plan to attend an accredited two- or four-year undergraduate institution; or an accredited trade, vocational, technical or career college, university or institution.
The scholarship programs are made possible through the Davey Fund, which is a fund set aside for scholarship and employee assistance programs and corporate giving.