Posted: March 17, 2021
Kent, Ohio – The Davey Tree Expert Company is proud to announce the appointment of Zane Raudenbush, Ph.D., to turf and herbicide specialist within the Davey Institute.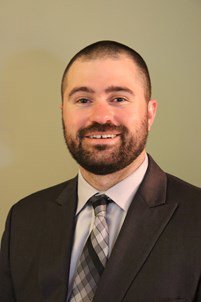 In his new role, Raudenbush will support and elevate Davey's turfgrass programs and play an active role in the development of a strategic research plan for the Davey Institute's new research campus in Kent, Ohio.
"With Zane's strong track record of education and work experience, I'm confident he will make a great impact on Davey's growing turfgrass programs," said Jim Zwack, vice president and general manager, Davey Institute. "I look forward to watching the success Zane brings to the industry, Davey clients and the Institute's future research programs."
Raudenbush obtained a bachelor's degree in plant science from Rutgers University with a concentration in turfgrass. He then went on to earn his master's degree and Ph.D. from Kansas State University in turfgrass weed science.
Raudenbush's previous position was at The Ohio State University where he was an assistant professor at the Agricultural Technical Institute in Wooster. Prior to working as an apprentice golf course superintendent and assistant superintendent, he also owned and operated his own lawn care business.
The Davey Tree Expert Company provides research-driven tree services, grounds maintenance and environmental consulting for residential, utility, commercial and environmental partners in the U.S. and Canada. Established in 1880 and headquartered in Kent, Ohio, Davey Tree is in the top 10 largest employee-owned companies in the U.S. and has more than 10,000 employees who are driven to create and deliver sustainable solutions. Discover your Davey career and apply today.