Posted: November 24, 2020
In this QC Life interview, Matt Betz from Davey's office in Charlotte, North Carolina, discusses the top 4 most popular types of Christmas trees for 2020.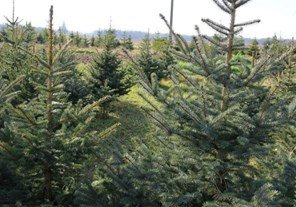 When you go shopping, you might be just trying to find one in your price range and that fits your home. But you may also want to think about the TYPE of tree you buy. That info can help you cut down on the mess from the needles and determine how your house will smell. Matt Betz is the Assistant District Manager in Charlotte for The Davey Tree Expert Company. He joined us on QC@3 to talk about the 4 top trees to choose for Christmas.
To read the article and watch Matt talk Christmas trees, click here.