Posted: May 20, 2022
In this Daily Camera interview, Dave Kalyan from Davey's Boulder office shares advice on how to protect your trees from spring snow.
Posted May 20, 2022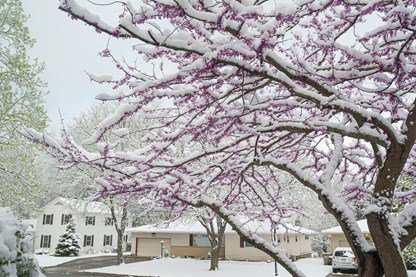 Boulder County residents can expect a dramatic shift in weather going into the weekend, as the National Weather Service issued a red flag warning for fire danger today followed by a winter storm watch on Friday and Saturday. 
Today's red flag warning, which predicted 11% to 15% relative humidity combined with warm temperatures and 15 to 25 mph winds, remains in effect until 8 p.m. for Boulder County.
According to the weather service, a late spring storm could bring heavy snow to the Front Range mountains and foothills on Friday and Saturday.
To read Dave's advice, click here.