Posted: July 13, 2020
In this Merced County Times article, Tina McKeand of Davey Resource Group discusses the benefits of trees and local, urban tree plans.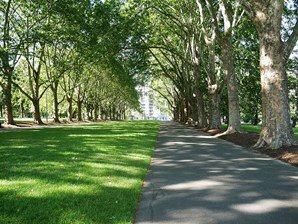 It's no secret. All you have to do is look around. Merced has an abundance of wonderful trees.
As a matter of fact, the city has enjoyed an official "Tree City USA" designation for the past 39 years. That's a longer time with the distinction than quite a few popular destinations in California have held, including Anaheim, Beverly Hills, Oakland, San Diego, Santa Cruz and San Jose.
And consider the value: If the city had to replace every tree on public property — the ones along sidewalks, parks, etc. — it would cost nearly $120 million. Also, those same trees provide about $8.4 million in annual benefits to the community.
That's just the public trees, not all the ones in neighborhood backyards and other private property areas.
To read the full article, click the link here.