Posted: November 05, 2021
In this Good Housekeeping article on MSN Lifestyle, Davey's Dr. A.D. Ali from the Davey Institute shares some tips on various tree species used for Christmas trees and which will be the best fit for your house.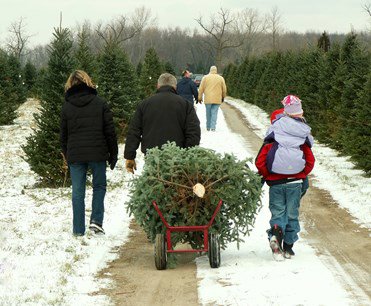 "While not a true fir, Douglas can be found on every tree farm," says A.D. Ali, Ph.D., Manager of Technical Services at the Davey Institute of The Davey Tree Expert Co. "With dark green or blue-green colored needles that are soft to the touch and a sweet scent, Douglas firs hold strong as a favorite. The National Christmas Tree Association agrees, noting the Douglas Fir is one of the most popular Christmas trees in the United States because of their perfect pyramid shape. Also, since they radiate needles in all directions, Douglas Firs tend to be nice and full. But that fullness comes with a price: "This tree will drop its needles if it doesn't get enough water," Dr. Ali warns.
To continue reading about other species, click here.