Posted: July 31, 2023
Kent, Ohio – The Davey Tree Expert Company is pleased to announce the addition of Arbor Tree Service of Attica, Mich., to its family of brands.
Arbor Tree has provided residential and commercial tree care and plant health care to the Greater Detroit area since 1995, with a heavy concentration of work in commercial properties, such as condominiums and homeowner associations. Its 27 employees will all be continuing work with Arbor Tree as part of Davey's Residential/Commercial (R/C) service line.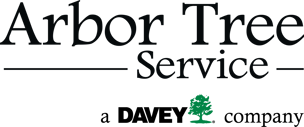 "I'm excited for our Arbor Tree team to join Davey because of the additional support and resources Davey offers," said Dan Milliken, owner of Arbor Tree. "One of the biggest benefits Davey offers is access to the Davey Institute, an industry-leading research and diagnostic laboratory, which will provide our team and clients with technical support from the scientists there."
Milliken continued, "On top of the additional resources from the Institute, Davey is the perfect fit for us because Davey also puts an importance on quality service and customer satisfaction just like we do here at Arbor Tree. I'm looking forward to watching our team have the chance to learn and advance in their careers with the endless opportunities offered at Davey, as well as witnessing the enhanced benefits our clients will notice through the Arbor Tree team they've come to know."
Dave Bargerstock, operations manager, Great Lakes West, Residential/Commercial (R/C) services, said, "It's exciting to be bringing on another team to the Davey family because we'll be able to provide some great educational advancements through our Institute to Arbor Tree employees, as well as provide them with the opportunity to become employee owners of our company."