Posted: June 13, 2019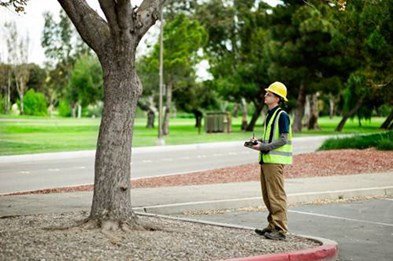 Whether motivated by elected officials, triggered by Emerald Ash Borer or provoked by a public dispute, you have decided it is time to take a hard look at your tree ordinance. Luckily, you're not alone; many tree ordinances across the country are out of date or haven't been fully explored in a long time.
Many communities initially adopted tree ordinances in pursuit of Tree City USA status from the Arbor Day Foundation over 40 years ago. When programs are initially developing, the simplest solution is often to adopt templates provided by the state, extension agencies, the Arbor Day Foundation or other sources. However, every community is unique and these templates often fail to account for these challenges in their one-size-fits-all approach.
By themselves, however, tree ordinances cannot assure that the trees in communities will be protected and well-managed. Tree ordinances simply provide the authorization and standards for management and enforcement activities. Without an overall strategy, management can be ineffective, and the community forest will suffer.
Set Goals and Identify Stakeholders
Key stakeholders should be involved in the exploration and development of your tree ordinance. Depending on the scope of your ordinance, primary stakeholders may be mainly internal to the municipality or also need to involve external stakeholders. Development of an ordinance task force that includes key stakeholders, public meetings, surveys, and many other methods are all processes by which you can involve those that will be impacted or help enforce your ordinance. The more you involve those affected by your community's ordinance, the more likely to develop buy-in, result in compliance, generate awareness, and ensure long-term support for your program.
Leveraging your community goals and stakeholder input, you can begin to evaluate different policy strategies and alternatives that will best accomplish your goals. As each strategy or ordinance provision is explored, consider how your ordinance will be enforced. Ordinances may be enforced only upon complaint, by regular inspection of officials, or by varying other triggers. Setting rules to protect or govern tree management is great but can be very ineffective unless a community has strategies in place to ensure ordinance provisions are followed.
Key Considerations
Ultimately, the effectiveness of a tree ordinance can be influenced by many factors. Over the years, DRG's team of Senior Urban Foresters have worked with a number of communities to create, revise, and strengthen tree ordinances. In our evaluation processes, some key questions emerge in most communities:
Do the citizens, developers, and utilities support or oppose various ordinance provisions and other regulations, or are they even aware of them?
Can the ordinance be enforced adequately?
Will the ordinance account for environmental limitations that affect tree health, growth, and survival?
Will the city have the financial resources to fulfill ordinance requirements?
Although ordinances vary, our experience suggests some key considerations and criteria for the majority of ordinance review processes include:
An ordinance should be developed to support a comprehensive urban forest management strategy.
Goals should be clearly established and ordinance provisions should address the stated goals.
Ordinances should be developed with community support and stakeholder buy-in.
Responsibility, duties, and authority for enforcement should be established.
Enforcement methods such as citations, fees, and fines, and processes should be clearly established.
Specifications should be removed from ordinances and referenced in separate standards and specifications manuals since these items change frequently.
Creating and reviewing a tree ordinance can seem overwhelming, but the experts at DRG can help you navigate the process.