Posted: November 11, 2019
Climate change awareness has skyrocketed over the last few years, and as a society, we started to take more action to slow down its effects.
In Europe, most countries have historically used a reduction approach to climate change by focusing on decreasing vehicle emissions and waste, for example. Now, local European leaders are looking at a different approach: building their urban forests for their proven benefits like air pollution reduction and stormwater control. With this new attention to trees comes the need for technology that can help leaders and community foresters create more healthy urban forests in European cities.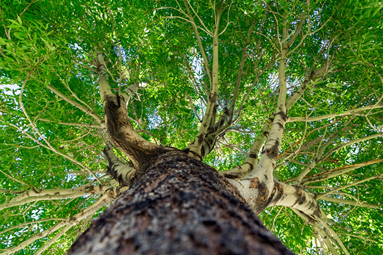 i-Tree, a cooperative initiative between The Davey Tree Expert Company, the USDA Forest Service, and several other forestry organizations, analyzes urban forestry data to assess the benefits trees provide. Recently, i-Tree became available to European users.
DRG is a leader in the effort to combat climate change through trees, working hand-in-glove with urban forestry partners to cultivate their assets through management planning, maintenance, public education, and more. Despite the distance, this effort is no different. The DRG team is branching out, partnering with European communities to teach them how to use i-Tree and other technologies to its fullest.
This effort is a mutual learning experience. While Davey is assisting these communities across the pond with their urban forestry efforts, our experts are also learning from these communities and bringing that knowledge back to our clients.