Posted: November 11, 2020
The Partners in Community Forestry Conference, which is the largest international meeting spot for urban forestry practitioners, advocates, researchers, and government leaders, looks a little different this year. Like many other conferences, Partners had to make a tough call and switch this year's event to virtual in light of the COVID-19 pandemic.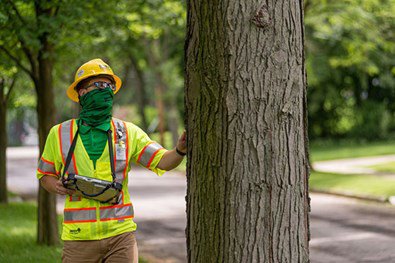 From November 16 - 20, attendees are able to receive the same top-tier educational and networking opportunities Partners offers every year from the comfort of their own homes. The 2020 event kicks off Monday, November 16, with a session hosted by Davey Resource Group's (DRG's) Josh Behounek and others, that shares how to get the most out of this virtual experience by showing attendees how to use the conference app, connecting with speakers and other attendees, and maximizing the educational opportunities.
Make sure to catch the Davey team speaking at these Partners sessions:


Monday, November 16
12:00 p.m. EST
Get the Most Out of Your Partners Conference Experience | Speaker: Josh Behounek
Tuesday, November 17
2:45 p.m. EST
Aligning with Department of Labor Guidance to Build Inclusive Urban Forestry Career Pathways | Speaker: Brigitte Orrick
Wednesday, November 18
1:15 p.m. EST
Lightning Round: Municipal Forestry - Help, My Community's Canopy Goals is Falling Flat! | Speaker: Joe Gregory


2 p.m. EST
Lightning Round: Technology - IntersecTREEnality: The Intersection of Trees, People & Technology | Speaker: Josh Behounek


2 p.m. EST
Lightning Round: Outreach & Engagement - The Tree Whisperers | Speaker: Andy Hillman


4 p.m. EST
Partner Event: i-Tree Listening Session | Speaker: Mike Binkley


5 p.m. EST
Bringing Order to Joyful Chaos: Implementing PCF Ideas Without Burning Out (Live) | Speaker Josh Behounek
Education is a vital part of DRG's commitment to delivering top-quality expertise to our clients. Not only are we a sponsor of the event, but this year's virtual format will allow many DRG team members to participate as attendees. Investing in our employees' professional development through high-caliber industry events such as Partners ultimately results in delivering the most up-to-date solutions that help our clients meet their goals.