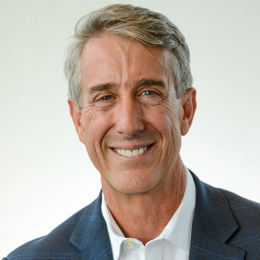 Jack McCabe
Vice President & General Manager, DRG Utility Vegetation Management
Jack McCabe joined Davey in 1999 as a supervising consulting utility forester. Since then, McCabe has been promoted to a vice president and general manager, where he leads DRG's utility vegetation management consulting group to ensure it delivers solutions that result in client success and creates opportunities for employee advancement. McCabe has more than 25 years of experience in the industry, building leadership, supporting employees and helping clients make their programs safer, more efficient and more sustainable.
McCabe holds a bachelor's degree in environmental studies from the University of California at Santa Cruz. He has held leadership roles with several industry associations including director of the Utility Arborist Association; board president of the California Urban Forests Council; board chair of the California Urban Forestry Advisory Committee of CAL FIRE; and council chair of the Advisory Council for the Forestry and Environmental Science Department of California Polytechnic University at San Luis Obispo. In addition, McCabe volunteers with the American Red Cross of Portage, Summit and Medina Counties as a member of the board of directors and chair of the service delivery committee.
Certifications
Member of Utility Arborist Association
Get In Touch With Us!
We pride ourselves at Davey Tree on providing prompt, professional and personalized service from certified arborists that live, work and engage in your community. Contact one of our Davey Tree specialists for your residential, commercial, utility, or environmental needs.