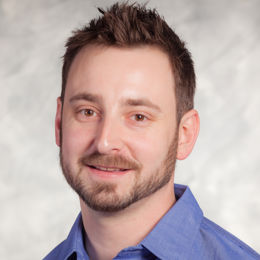 Geoff Watson
Area Manager, Upper Midwest
Geoffrey Watson joined Davey in 2008 as a groundman. Since then, Watson has been promoted to an area manager in the upper Midwest region, where he executes utility and railroad vegetation management solutions. Watson's project management expertise includes transmission and distribution right-of-way management, risk assessment, Emerald Ash Borer programs, herbicide and right-of-way reclamations, workload studies, customer communications, reliability based 'hardening' programs, and GPS/GIS-based paperless flow program development.
Watson holds a bachelor's degree in agricultural science with an emphasis in urban forestry from Western Illinois University. He is an ISA Certified Arborist® and Utility Specialist. In addition, Watson volunteers with Adopt-a-Highway.
Get In Touch With Us!
We pride ourselves at Davey Tree on providing prompt, professional and personalized service from certified arborists that live, work and engage in your community. Contact one of our Davey Tree specialists for your residential, commercial, utility, or environmental needs.