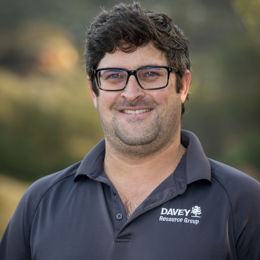 Corey Vonder Reith
Project Manager, Western Consolidated
Corey joined Davey in 2020 after working as a program analyst for a company that provided logistical and compliance-related services to businesses throughout the world. During his career at DRG, Corey has worked in various aspects of UVM, most recently leading a team of pre-inspectors in the field. He has since been promoted to project manager, where Corey will be managing the route pre-inspection portion of the San Diego Gas & Electric contract. His responsibilities include providing oversight and innovative solutions to bolster efficiency, developing new leaders and successful teams throughout the project, and strengthening the partnership with SDG&E.
Get In Touch With Us!
We pride ourselves at Davey Tree on providing prompt, professional and personalized service from certified arborists that live, work and engage in your community. Contact one of our Davey Tree specialists for your residential, commercial, utility, or environmental needs.