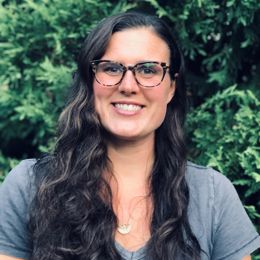 Caitlin Morrison
Project Manager, Mid-Atlantic
Caitlin Morrison joined Davey in 2017 on the PHI account as a distribution vegetation planner for ACE. In 2020, Caitlin moved into her role as a distribution team lead in northeast Maryland for the Delmarva Power & Light account. In this position, she has been a key part of Davey Resource Group's success in team process improvements, myROWkeeper/Rover implementations, and best-in-class client deliverables. Caitlin currently holds the position of UVM project manager for the Mid-Atlantic region, where she uses her expertise and high energy to continue to lift Davey Resource Group's Mid-Atlantic operations to the next level.
Get In Touch With Us!
We pride ourselves at Davey Tree on providing prompt, professional and personalized service from certified arborists that live, work and engage in your community. Contact one of our Davey Tree specialists for your residential, commercial, utility, or environmental needs.