Posted: August 13, 2019
Hamilton, ON – Dominion Tree Service in Windsor, Ontario, and Mountain Maple Garden & Tree Service, in Vancouver, British Columbia, have joined Davey Tree Expert Company of Canada, Limited, the largest tree care company in Canada.
Dominion
Dominion provides residential and commercial tree care services, operating out of its office in Windsor, On. Dominion has approximately a dozen employees, all of which will be remaining. The owner, Robert Laliberty, is also staying on as a Production Manager in the new Davey Windsor office.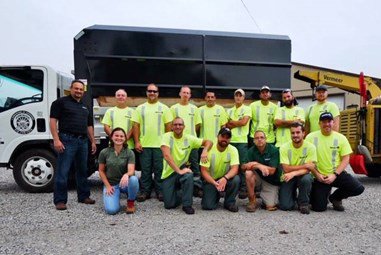 Laliberty said he chose Davey because of its reputation for great client service and the opportunities for his employees. "I wanted to take care of my employees and my clients," Laliberty said. "With this change, Dominion clients will benefit from more extensive service offerings, including Davey's wide range of plant health care options. Additionally, employees at Dominion will be exposed to more education and training opportunities, as well as the opportunity to become employee-owners and grow within the Davey Company."
Current Davey employee Alexandria Buchanan will be the new District Manager for Davey Tree Windsor. Buchanan has worked on multiple Davey Windsor-based projects. Most recently she worked on a large telecommunications project for Bell Canada. This entailed several Davey crews being dispatched and managed to ensure proper pruning specifications were executed for the client to install new fiberoptic cable lines for all the neighborhood communities in Windsor. 
"We have a great group of people who are very knowledgeable and share a love for this industry," Buchanan said. "I look forward to working with Rob to make Davey a staple in the Windsor community."
Davey Tree's Mike Nash, Vice President and General Manager, agreed that the companies fit together well. "Dominion has been in business for more than 25 years and has an excellent reputation in the area," Nash said. "This change will allow us to introduce additional Davey services within the greater Windsor area and welcome a new group of talented arborists to our team."
Mountain Maple
In Western Canada, Mountain Maple, an urban forestry and arboricultural consulting firm based in Vancouver, will be adding a handful of arborists to the Davey Resource Group consulting team.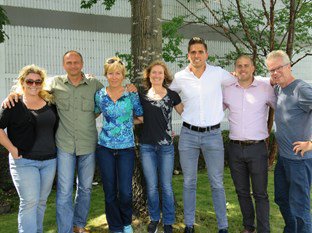 The owner of the company, Kerin Matthews, is well-respected within the green industry and her team holds numerous industry certifications as International Society of Arboriculture Certified Arborists® and Tree Risk Assessment Qualification (TRAQ) Certified Tree Risk Assessors.
"I have great respect for the Davey Company—its history, products and services—and I welcome the opportunity to work with the best in the industry," Matthews said. "Mountain Maple will bring our experience and expertise on construction and development to Davey clients, and Davey will allow us to expand on the types of services we offer our clients." 
Nash said Mountain Maple will integrate well, and that the acquisition expands Davey's consulting services in Western Canada. "Kerin has spent years cultivating a client base that has come to depend on her expertise," said Nash. "We want to build upon her reputation and introduce her clients to Davey's capabilities."
He pointed out that these acquisitions show Davey is committed to future growth—both organically and through acquisitions.  "We will continue to focus on high-quality companies with customer demographics that are similar to our own, within markets where we want to grow density," Nash said. "Our intent is always to pick up talented, safety-conscious employees determined to provide a high level of customer service."
With more than 10,500 employees throughout North America, The Davey Tree Expert Company provides solutions for residential, utility, commercial and government clients. Rooted in research, the company's vision is to achieve balance among people, progress and the environment. Tree experts since 1880, Davey provides diversified tree services, grounds maintenance and environmental services. Celebrating 40 years of employee ownership, Davey is one of the largest employee-owned companies in the U.S. and is headquartered in Kent, Ohio, with Canadian headquarters in Ancaster, ON. Want to join us? Discover your Davey career, and apply today.