In this Bluefield Daily Telegraph article, Ed Legge from Davey's Charleston, West Virginia, office talks about the warning signs of hazardous trees and what you should do about it.  
Posted: October 21, 2022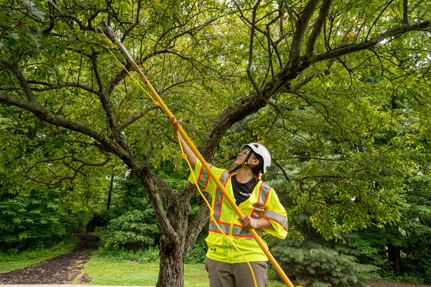 Several species of trees in West Virginia have been dying this year, and according to Ed Legge, an arborist at the Davey Tree Expert Company, it has something to do with the weather West Virginia has experienced this year. 
"I haven't noticed a specific variety of tree dying off, but several varieties have been effected because the excessive rainfall we've had this year has caused some trees to get diseased and start dying off," said Legge. 
He also said that the trees dying off in the more urban areas can be traced back to construction and pouring concrete for sidewalks and things of that nature. 
To read the rest of Ed's advice, click here.