Posted: April 27, 2023
As we dig out from this very snowy winter, we're seeing lots of photos of rabbit damage to trees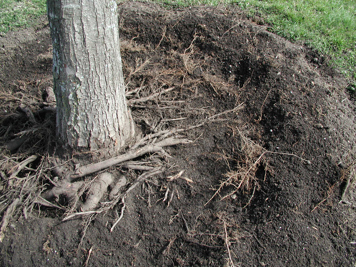 and shrubs. Whether fruit trees, evergreens or shrubs, the bunnies have been hungry this winter and they've been stripping the bark as high as our very tall snow drifts.  
"This winter has been brutal on plants with rabbit damage," said Travis McDonald, certified arborist with The Davey Tree Expert Company in Eden Prairie, who we contacted about what to do about rabbit damage. "I haven't seen it this bad in 10 years."  
To read the rest of Travis' comments, click here.