Posted: June 17, 2022
Sun protection is critical in the hot summer months, and plants can be an essential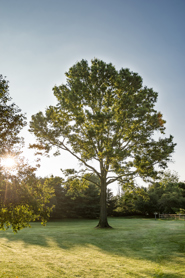 partner in this regard.  
"Large canopied, low-maintenance trees are one of the best investments you can make in your yard," said Scott Johnson, a certified arborist with The Davey Tree Expert Company in Nashville. "They raise home values, provide shade for play structures and eating areas and can even lower air conditioning bills."  
To read the rest of Scott's comments, click here and visit page 80.