In this Bob Vila article, Ryan Statham from Davey's Strathroy office talks about the difference between trimming and pruning trees.  
Posted: May 05, 2023
Beautiful, healthy trees sometimes need a little maintenance. Because of the size of mature trees, it's often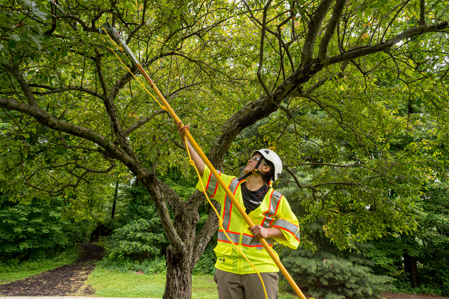 advisable for a homeowner to pay a professional to do the job.  
Trimming is most often done for aesthetic reasons – to shape a tree, for example, and make it more attractive. It is performed on healthy trees free of pests and disease. According to Ryan Statham, a district manager and ISA Certified Arborist at The Davey Tree Expert Company, "Trimming causes foliage to grow faster and thicker than if the tree were untrimmed. Trimming can also remove damaged, weak, or overgrown branches, promoting proper tree structure and reducing the chance of problems."  
To read the rest of Ryan's comments, click here.