Posted: March 21, 2023
Kent, Ohio – Hartney Greymont, a division of The Davey Tree Expert Company, is pleased to announce the acquisition of Carpenter Costin Landscape Management of Danvers, Mass.
Carpenter Costin provides residential and commercial tree and plant health care services and landscape installation in the North Shore area of the Boston metropolitan region. Its longstanding team will continue to work as part of Hartney Greymont.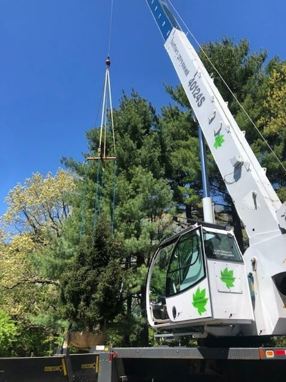 "Joining the Hartney family is exciting for our clients and employees because of the added support Hartney offers," said Paul Marsan, general manager of Carpenter Costin. "Our clients will continue to work with the Carpenter Costin teams they know while also gaining the additional resources Hartney and Davey bring to the table, such as their industry-leading research and diagnostic laboratory, the Davey Institute."
Marsan continued, "The similar values between Carpenter Costin and Hartney played a big role in our decision. We know our employees will benefit from Hartney's culture and additional career and training opportunities, while our clients will continue to receive the service they've come to expect."
Phil Snyder, vice president, East Atlantic operations, R/C services, said the chance to combine Carpenter Costin's talent with Hartney's resources is an exciting opportunity.
"We're looking forward to expanding in greater Boston and bringing this team into the Hartney operations," said Snyder. "Employees will have the chance to grow in their careers and expand their knowledge, as well as become employee owners."