In this Knox Village Soup article, Dan Herms, vice president of research and development at the Davey Institute, talks about climate change and climate facing trees.  
Posted: December 09, 2022
It has been nearly a half century since the U.S. Department of Agriculture first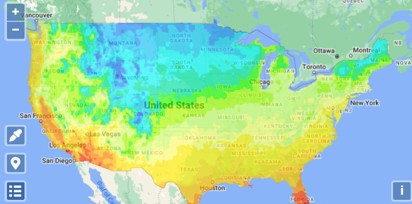 published a map of growing zones. Those zones indicate hardiness ranges based on the average annual minimum temperature of any given spot in the nation. Each zone indicates a 10-degree band. 
Those bands range from 60 degrees Fahrenheit in Zone 1 to 70 degrees F in Zone 13. The last time the hardiness zone map was updated was 10 years ago, and during that time nearly half of this country is at least half a zone warmer — thanks, no doubt, to climate change. 
And that warming has not stopped; it is feared that by the end of this century the earth's climate will warm by an additional 11 degrees F. The coming 10 to 30 years present a critical window for climate action. 
What can individuals do? The enormity of the challenge is indeed great, and it can overwhelm many. But there are things each and every one of us can do. While it may seem simplistic, planting trees is one important step. But according to The Davey Tree Expert Company, as our climate warms, trees can "find themselves in uncomfortable situations. Damage from heat and drought can stress them and make them more susceptible to disease and insect infestations." 
To read Dan's comments, click here.