Posted: July 11, 2022
Kent, Ohio – The Davey Tree Expert Company is pleased to announce the addition of ClearWater Services of Nashville, Tenn., to its family of brands.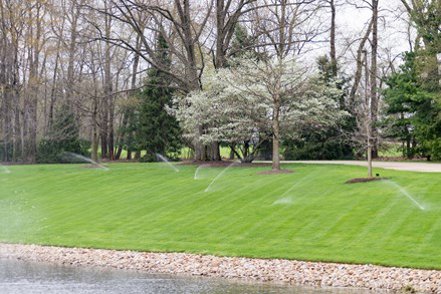 With over 25 years of experience, ClearWater provides installation and maintenance of residential and commercial irrigation systems and landscape lighting to customers in Nashville and the surrounding area. ClearWater and its eight employees will join Davey's Commercial Landscape Services (CLS) line.
Paul Lindquist, owner of ClearWater, says, "Joining Davey Tree will give ClearWater and our clients the advantage of Davey's additional service offerings, extensive knowledge of the industry and added support from the Davey team. Davey values education and expertise, so I am excited to witness what our employees can learn from Davey's leading diagnostic and research facility the Davey Institute, and how this additional scientific knowledge will benefit our clients." 
Jim Houston, vice president and general manager, Eastern Operations, U.S. Residential/Commercial (R/C) Services and Commercial Landscape Services, says, "Bringing on a new team is exciting, not only because we can share our support, knowledge and training with more professionals in the industry and their clients, but also, importantly, Davey can take advantage of the skills and expertise that Paul and the ClearWater technicians bring to the table . Davey values employee growth, and ClearWater employees will have tremendous opportunity to grow in their careers and become employee owners of our company."
The Davey Tree Expert Company, established in 1880 and headquartered in Kent, Ohio, provides research-driven tree services, grounds maintenance and environmental consulting for residential, utility, commercial and environmental partners in the U.S. and Canada. With 11,000 employees, Davey Tree is the eighth largest employee-owned company in the U.S. Visit www.davey.com to learn more about Davey Tree and discover your next career opportunity.