Posted: March 02, 2021
Kent, Ohio – The Davey Tree Expert Company is pleased to announce the addition of Chippers, Inc., of Woodstock, VT, to its family of brands.
Employing over 90 people, Chippers has been serving northern New England since 1986, with offices in Woodstock, VT, Enfield, NH, and Meredith, NH. Their areas of expertise are in arboriculture, turf and soil care, gardening, land enhancement, forestry and maple syrup.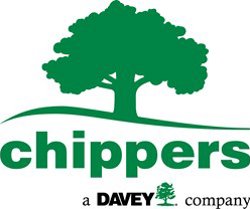 Mundy Wilson Piper, president and CEO of Chippers, Inc., said she considered both employees and clients when making the decision to join Davey Tree. In particular, she was drawn to the fact that Davey is the 9th largest employee-owned company in the U.S., according to the National Center for Employee Ownership.  
"It's crucial to me that all those on staff today and in the future will have the opportunity to become employee owners and their jobs will remain local," she said. "Just as importantly, our clients will work with the same Chippers team members they have come to know and rely on during our 35 years in business."
Piper continued, "Davey is an excellent company with a 140-year history in our business, a people-first culture, a reputation for high-quality work and exceptional leadership. This is an organization that has many important features in common with Chippers, and it is one that I truly admire."
Jim Stief, executive vice president of the U.S. residential operations at Davey Tree, said the admiration was mutual. "As an organization, Chippers has an exceptional reputation as being client focused, and their passion for industry accreditation and employee training is noteworthy," he said. "Now that they've joined the Davey family, Chippers employees will benefit from Davey's extensive training and educational resources, as well as additional opportunities for promotion. Chippers clients will continue to interact with the same team members, but now those team members will have access to The Davey Institute, which houses our diagnostic laboratory and team of scientists."
Piper will remain as a consultant for six months. The organizational structure of Chippers will remain much the same. Jason Eaton in sales and Travis Vickerson in operations will continue to have lead roles.
"It has always been my goal, and my fondest dream, to see all of my Chippers family, grow, thrive and prosper together in service to our clients and communities, and now there is the backing, more than I ever could have provided as an independent owner, to see it through," said Piper.
Pat Covey, Davey's chairman, president and chief executive officer, agreed that Chippers will strengthen the Davey brand. "Chippers is a welcome addition to the Davey Tree family," said Covey. "Like Davey Tree, Chippers provides excellent tree and landscape care while concentrating on the client experience and quality control. Now, we can focus on sharing our mission with the greater New England area – together."
The Davey Tree Expert Company provides research-driven tree services, grounds maintenance and environmental consulting for residential, utility, commercial and environmental partners in the U.S. and Canada. Established in 1880 and headquartered in Kent, Ohio, Davey Tree is in the top 10 largest employee-owned companies in the U.S. and has more than 10,000 employees who are driven to create and deliver sustainable solutions. Discover your Davey career and apply today.