Posted: June 13, 2018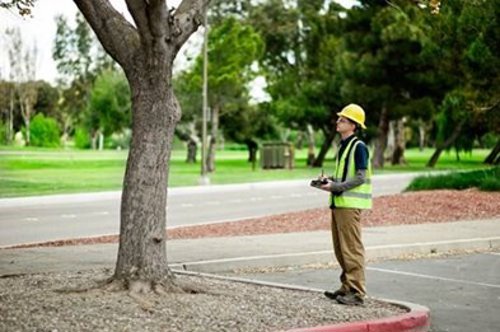 One of the most common issues affecting forestry departments in communities around the world is a lack of funding and capacity to accomplish the desired outcomes. Oftentimes this is due to the seasonal nature of our work. It is challenging to say the least to plant new trees, complete dormant pruning, start the plant health care program, attend Arbor Day festivities, answer homeowner calls, update Council, and train those well-meaning volunteers all in the month of APRIL!
Several communities have realized the power of utilizing a contract on-call arborist to assist with critical assignments. There are several reasons why a community might want to invest in a contract arborist:
A full-time staff person isn't needed
Desired expertise and skills aren't in-house
Independent evaluator
Less expensive
Tree risk assessment
Increase capacity during heavy workload periods
Buffalo, NY
DRG, in 2015, conducted a complete street tree inventory for the City of Buffalo. More than 100,000 trees were inventoried and data were collected using specially programmed pen tablet computers. DRG personnel not only collected all necessary tree and site attributes but they also recorded tree locations using a GIS-based data collection program. The data were delivered in DRG's TreeKeeper™ software. This allows other city departments to have access to the tree inventory information for planning and development purposes. Based on the successful completion of the street tree inventory project, DRG was contracted to assist the City Forester in the day-to-day management of the urban forest, providing tree inspections, handling work requests and 311 calls, and monitoring contractors. The inventory information is used to prioritize maintenance activities and project budgets for municipal forestry operations.
As DRG and the city work to keep the comprehensive tree inventory up-to-date the city has also worked to engage the homeowners as to the location and benefits of the public trees with Davey's interactive TreeKeeper software. This public version demonstrates that the trees are producing over $7,837,839 in annual benefits and can be accessed here.
"Lori Brockelbank with DRG has done a great job at responding to our homeowners and providing the City with the technology and resources we need to better manage our tree assets." Ross Hassinger City Forester for Buffalo, NY.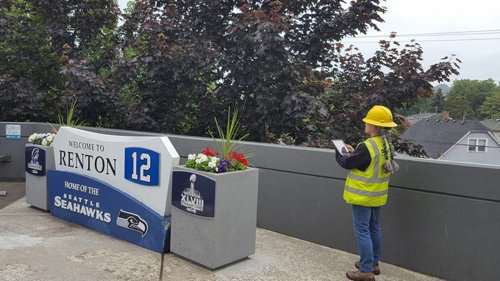 Renton, WA
Davey Resource Group is currently providing on-call Consulting Arborist Services for the City of Renton. Services include, but are not limited to: tree risk inspections and reports, investigation of tree risk concerns and providing Best Management Practices information about trees to the public, reviewing plans and applications to assure ordinance and policies are met, assess heritage tree removal permit requests and respond to other pertinent tree permit requests, attend and testify at public hearings and other forums.
Palo Alto, CA
​Since May of 2017 Davey Resource Group ​has been providing Consulting Arborist Services for the City of Palo Alto's Urban Forestry Department. ​Elizabeth Lanham has been working closely with Walter Passmore, Palo Alto City Arborist to provide an array of services including;  public customer service hours to answer development and other urban forestry-related questions, intake of tree permit applications, building permit plan review, individual reviews for two-story single family homes, and tree protection fencing inspection​s. ​ The unique contract in Palo Alto is funded by the required permitting fees ​which have been adjusted in order to compensate for the contract cost, so the project pays for itself ​ while Palo Alto is able to maintain and enhance their urban forestry and canopy goals​.