Posted: August 14, 2019

Non-profit organizations are often juggling several ongoing projects, coordinating events, and managing volunteers. Having a software tool that helps keep track of a tree planting, pruning, or watering project progress is fundamental to these well-oiled machines.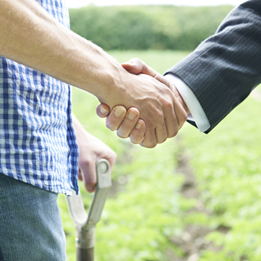 For more and more non-profits that focus on urban forestry, that software is TreeKeeper. Developed by Davey Resource Group, Inc. (DRG), TreeKeeper is a tree inventory management tool that allows users to easily access and manage data from any location with an internet connection. With the help of TreeKeeper, non-profits can conduct tree inventories, plot tree plantings, create and assign work orders, and more. A public interface is also available to show community members what projects the organization is working on, the number of trees planted per year, and maintenance activities for focused volunteer work.
Real Results
Beyond Housing, a St. Louis, Missouri-area community development organization, is a key example of how a non-profit is able to assist smaller communities to reduce costs by sharing TreeKeeper. The organization has 24 communities that partner together for a number of initiatives, such as housing, education, and a community forestry program. Not only were they able to take an inventory of the trees in all the communities, but they utilized different layers in the tool to assign the appropriate person to coordinate, manage, and prioritize removals, plantings, and more. Bundling projects across community lines helped the non-profit with efficiency and cost, and allowed the organization to receive larger grants.
TreePeople, a California-based urban forestry-focused non-profit, uses TreeKeeper to track their planting and maintenance projects. Trained volunteers tag available sites, plant new trees, and track maintenance activities in the tool. As a result, the organization has visibility into how the public's requests for plantings have progressed, what permits and applications have been approved, and specific tree details like species, age, and condition.
DRG can help non-profits think of creative ways to leverage TreeKeeper for the benefit of urban forestry programs.