Posted: April 30, 2018
Land management plans are documents that not only help you comply with state or federal regulations, but they also spell out the management goals for a property. They include a set of action plans to provide guidance and assessment of the goals of the property. Land management plans can be used to determine the effectiveness of management practices, stressing site evaluations, proper identification of the management challenges, action items and timely site monitoring.
The basic components of a land management plan include the following: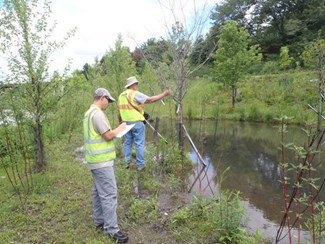 General description of the land
Soils on the land
Natural communities and land cover types
Resource management
Management goals and recommendations
Work plans
Mapping
Land management plans are implemented by land managers - individuals who ensure the land they oversee remains viable and perpetuated as outlined by the landowner's desires or organizational missions. Land manager activities consist of work-related to conservation, restoration and overall stewardship of lands that are publicly or privately owned.
Do you have a land management plan in place for your property? The Davey Resource Group can tailor a land management plan that best matches your land management goals while adhering to any relevant regulations.