Posted: May 28, 2019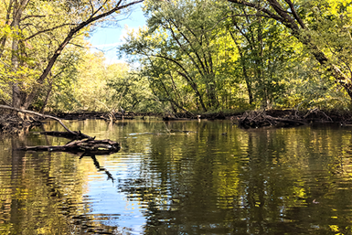 The Cuyahoga River has long been an integral part of life in Northeast Ohio. By the turn of the 18th century, water-powered mills established on its banks. Throughout the 1800s, the last five miles of the river became a shipping channel lined with steel mills, oil refineries and other manufacturing facilities. Because of these industrial advancements, the city of Cleveland became a major industrial player, but the Cuyahoga River became polluted.
The Fires
The first fire on the Cuyahoga River was recorded in 1860, but it was the famous fire in June 1969 that sparked change for the nation. 
In the August 1, 1969, issue of Time magazine, a story about America's polluted rivers highlighted the Cuyahoga. Shortly after the article, the Environmental Protection Agency (EPA) was created, the Clean Water Act was signed and the Great Lakes Water Quality Agreement was signed, committing the U.S. and Canada to restoring and protecting the Great Lakes.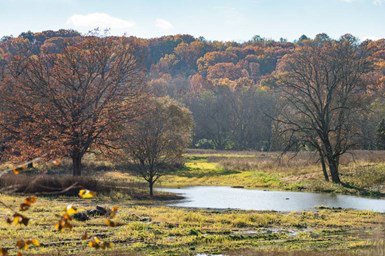 Subsequently, the lower Cuyahoga, which runs from Akron, Ohio, to Lake Erie, was one of the dozens of waterways identified as an Area of Concern which contributed to the degradation of the lakes. The Ohio EPA and a committee of local stakeholders were tasked with developing a Remedial Action Plan (RAP) to identify and find a solution to the problems.
A Lifelong Commitment
Davey Tree's commitment to restoring the Cuyahoga River is rooted in the company's beginnings. Founder John Davey's first job in Kent, Ohio, was maintaining Standing Rock cemetery, which is located on the banks of the Cuyahoga.
Davey Resource Group (DRG) began its work on the river's watershed in the early 2000s. The team has worked on stream restoration projects, habitat improvements, and water quality projects. An example of this is DRG's work constructing a wetland and restoring streams in the Summit Metroparks.
DRG was contracted by the Metroparks to convert ponds and underlying drainage on the former Valley View golf course from July to November 2018. The team also replaced turf grass with native species. The revegetation efforts were finished in spring 2019. The site has since become a natural preservation area that drains and cleans runoff from the greater Akron area before it reaches the Cuyahoga River.
Building on a Celebration
It's been 50 years since the Cuyahoga River caught fire and triggered a national conversation about the protection of water resources. This anniversary is an opportunity to recognize our role in natural resource preservation in the region. A celebration of the anniversary, the annual Cuyahoga River Day in late May, was sponsored by DRG. An upcoming festival, Xtinguish taking place in late June, is also sponsored by DRG. A comprehensive list of events celebrating the Cuyahoga River is available at www.cuyahoga50.org/2019-events.