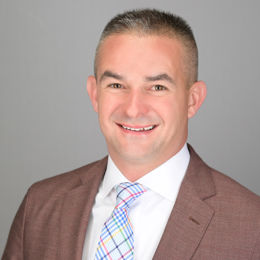 Michael Mittiga
Vice President & General Manager, Eastern Utility Services
Michael Mittiga joined Davey in 2006 as a groundsman. Since then, Mittiga has been promoted to the vice president and general manager for eastern utility services, where he oversees various accounts throughout Davey's eastern utility operations. Mittiga has held various positions in utility operations and has experience in strategic project planning and environmental sustainability management.
Mittiga holds a bachelor's degree in business administration with a focus in management from Kent State University. He is a member of the Utility Arborist Association, and a former member of the Davey President's Council.
Get In Touch With Us!
We pride ourselves at Davey Tree on providing prompt, professional and personalized service from certified arborists that live, work and engage in your community. Contact one of our Davey Tree specialists for your residential, commercial, utility, or environmental needs.