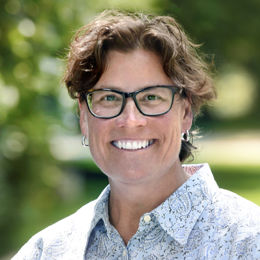 Karen Wise
VP, Environmental Consulting
Karen Wise joined Davey Resource Group in 1997 and has since become a vice president for the Environmental Consulting team. Karen is ultimately responsible for business development and management, client experience, fiscal performance, safety, and supervision of the more than 200 professional scientists, arborists, restoration ecologists, and planners working for Davey Resource Group in offices all across the United States.
Karen holds a bachelor's degree in biology from Wheeling Jesuit College and a master's in natural resources from The Ohio State University. She is ODOT pre-qualified for ecological surveys, wetland mitigation, and waterway permits, and is a Professional Wetland Scientist. Karen serves on the city of Ravenna's Shade Tree Commission, the Portage Area Regional Transportation Authority board, and the board of trustees for Keep Ohio Beautiful.
Get In Touch With Us!
We pride ourselves at Davey Tree on providing prompt, professional and personalized service from certified arborists that live, work and engage in your community. Contact one of our Davey Tree specialists for your residential, commercial, utility, or environmental needs.