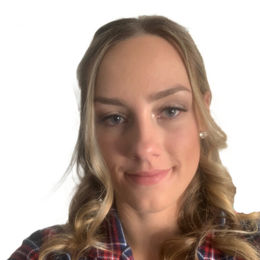 Alexandria Spoly
Project Manager, Northeast
Alexandria Spoly joined Davey in 2016 as a utility forester. Now a project manager working with the UVM Northeast group, Spoly is focused on building a strong team in her region.
Spoly received a bachelor's degree at the State University of New York College of Environmental Science and Forestry in natural resources management and an associate degree in liberal arts with a focus in environmental science at the university's Genesee Community College. She is an ISA Certified Arborist® and Utility Specialist®, a certified Red Cross instructor and vice president of the New York State Lumberjacks Association. Spoly also participates in the Arbor Day program in Buffalo, New York.
Get In Touch With Us!
We pride ourselves at Davey Tree on providing prompt, professional and personalized service from certified arborists that live, work and engage in your community. Contact one of our Davey Tree specialists for your residential, commercial, utility, or environmental needs.