Posted: November 04, 2021
In this WFYI Indianapolis article, Mike Volz from Davey's Indianapolis office talks about how to spot a zombie tree and why they occur.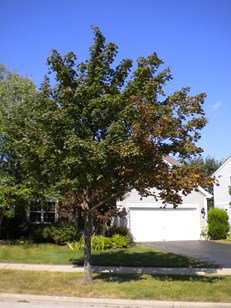 Indianapolis arborist Mike Volz said this year, in particular, he is seeing more zombie trees -- trees that look alive but are dying from the inside out.
"You can notice something seems to be a little bit off with the tree. It might have to do with something like root decay or damage to a root system or something like that,"  Volz said.
To continue reading, click here.