Posted: March 23, 2020
Is this Philadelphia Inquirer article, Jason Parker of Davey's North Philadelphia office discusses how spotted lanternfly could be bad this year because of a mild winter.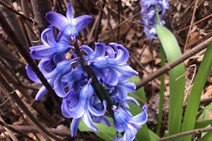 Look to the lilacs, not the heavens, if you want to know when spring really starts for plants and wildlife, say scientists like Alyssa Rosemartin of Newtown Square.
She and those who study phenology — nature's calendar — use the emergence of lilacs as a sign spring has sprung. With climate change, that date can be much different than the official start of spring, or the vernal equinox, which occurs at 11:49 p.m. Thursday, when the length of day and night will be roughly equal.
To read more, click here.