Posted: November 04, 2021
In this WTTW article, Pat Etherington from Davey's Lake Bluff office talks about why fall color was slow to appear in Chicago this year.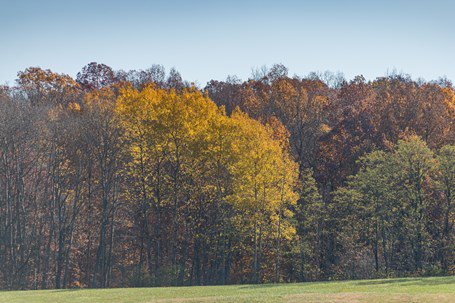 'Tis the season for spectacular fall foliage, but someone forgot to tell Chicago's trees. Here we are in mid-October, and green is still the dominant color.
What gives?
Between a prolonged summer drought and continuing warm temperatures, the trees are a week or two behind schedule when it comes to displaying their autumn hues, said certified arborist Pat Etherington of Davey Tree.
But keep in mind, he noted, that "schedule" is relative when it comes to nature.
"I've been doing this for 27 years," Etherington said. "I'm still waiting for 'normal.'"
To continue reading what Pat has to say about fall color, click here.