Posted: March 12, 2019
Kent, Ohio – The Davey Tree Expert Company is proud to announce the promotions of Brian Chromey and Frank Graziano to vice president of Wetland Studies and Solutions, Inc. (WSSI), a Davey company. 
Brian Chromey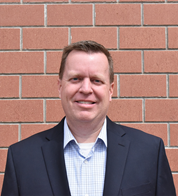 Brian Chromey has over 23 years of experience with WSSI. In his new role, Chromey will oversee the engineering and survey departments, as well as the southern Virginia offices of Tidewater, Richmond and Roanoke. He previously served as director–engineering. Chromey earned his bachelor's degree in urban systems engineering from George Mason University. He is a licensed professional engineer in 18 states.
"One of the growth objectives for WSSI was expanding into southern Virginia, and now we have three offices," said Ken Joehlin, vice president and general manager, environmental consulting and business development. "I'm confident that with Brian's strong leadership and years of dedication to WSSI that the three offices under his guidance will continue to thrive and offer unmatched services to the clients."
Frank Graziano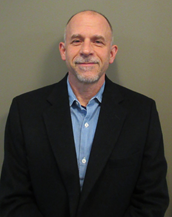 Frank Graziano has 18 years with WSSI and over 32 years of experience in the environmental consulting business. In his new role, Graziano will provide technical oversite for the engineering department and oversee the ecosystems restoration and compliance departments. Additionally, he will manage the Maryland office. In his previous role, he served as the director–engineering. Graziano holds a bachelor's degree in civil engineering from the University of Maryland. He is a licensed professional engineer in 18 states. 
"Frank has a wealth of industry experience that will not only be a great resource for our clients, but also to those he supervises," Joehlin said. "I look forward to his strong leadership and continued dedication to the future of WSSI."
With nearly 9,500 employees throughout North America, The Davey Tree Expert Company provides solutions for residential, utility, commercial and government clients. Rooted in research, the company's vision is to achieve balance among people, progress and the environment. Tree experts since 1880, Davey provides diversified tree services, grounds maintenance and environmental services. Celebrating 40 years of employee ownership, Davey is one of the largest employee-owned companies in the U.S. and is headquartered in Kent, Ohio. Want to join us? Discover your Davey career, and apply today.