Posted: February 24, 2020
In this Horticulture Magazine article, Chelsi Abbott, a technical advisor with the Davey Institute, discusses tasks homeowners can accomplish in early spring to make a healthy environment for your garden and treescape.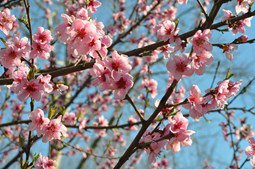 Given her master's degree in plant pathology, you may think Chelsi Abbott, a technical advisor at the Davey Institute, is mostly concerned with how trees die. In speaking with her, it quickly becomes clear that she's happy talking about steps we can take to help trees live - and thrive. This can begin at the earliest start of spring, when it's time to greet our awakening garden and landscape trees.
"Spring cleaning really applied outdoors as much as indoors," Chelsi says.
The read the full article, click here.