Posted: May 02, 2019
In this Business Journal article, Geoff Clark of Davey's Youngstown, Ohio, office talks about the importance of safety when it comes to working near moving vehicles and pedestrians.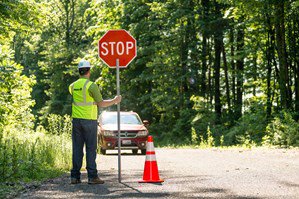 YOUNGSTOWN, Ohio – Even if it's not as exciting as the crash of a large tree after the lumberjack's yell of "Timber!" there's still a simple beauty in watching a crew trim and cut down backyard trees.
Cutters work around trees, cutting back limbs from all angles as they fold themselves to be in just the right spot. Ground workers clean up brush and secure any large branches to prevent them from doing any major damage, to person or property. 
To read the rest of the article, click here.