Posted: September 19, 2019
In this Akron Beacon Journal article, Davey employees talk about their participation in Saluting Branches, a national day of service, and why it is so important to them.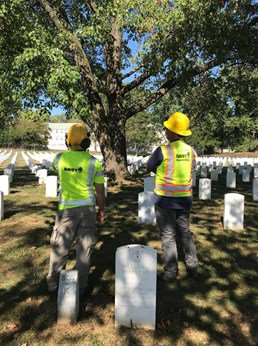 A fringe of trees embraces the perimeter of the Ohio Western Reserve National Cemetery, many of them unkempt in contrast to the meticulous attention given to the cemetery grounds.
On Wednesday, arborists from companies around Northeast Ohio volunteered a day of service to correct that problem and pay their respects to the buried veterans.
They were participating in the fifth annual Saluting Branches: Arborists United for Veteran Remembrance day, when thousands of tree experts across the country spruce up dozens of national cemeteries.
To read more, click here.